Back to all posts
Posted on
Evacuation Practice at Clear Vista School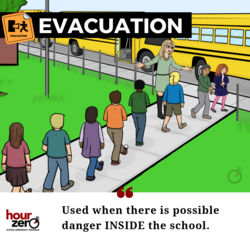 February 22, 2021
Clear Vista Families,
This morning we conducted a school evacuation drill as per our Hour Zero Emergency Response Planning that we follow in WRPS as well as with the Fire Prevention Act and Alberta Fire Code. 
Our students were made aware of the drill in advance by school staff and we were mindful of Covid-19 protocols with masking and social distancing to the best of our abilities in the circumstances. 
Clear Vista staff and students did a great job on our drill and we will be planning on having two more evacuation drills before the end of the school year with the next one occurring in March prior to the Break.
Thanks for you anticipated support with our important Emergency Response Planning!
Mr. Van Someren
Principal