Gr. 4-6 Jump Rope For Heart Fundraiser
Congratulations to the participants in the Jump Rope For Heart fundraiser this year!!! The grade 4, 5 and 6 participants raised over $7,500 for the Heart and Stroke Foundation of Alberta.  Well done!
VIEW THE CALENDAR OF EVENTS
Go to ABOUT, then choose Calendar.
You can also click on an event listed on the calendar portion at the right of this screen. You will then be brought to the full month of events.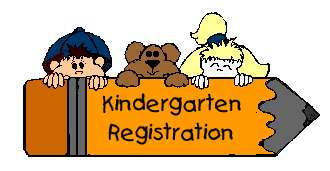 Clear Vista offers 2 groups of full day kindergarten.  Students in each group attend 2 full days per week with the occasional scheduled fridays.
You may register your child for the program by visiting the school office or by printing a registration form here: Registration Form .  Please bring your child's birth certificate at time of registration. 
Children are required to be 5 years of age by December 31, 2015 to qualify for the program. 
PARENT & STUDENT Access to Maplewood Connect Ed (teacher markbooks and school data base)
Several teachers at Clear Vista School have volunteered to pilot providing parents and students access to their markbooks as well as to the information the school has in its data base about students.  This information includes school fees, attendance, contact information, student timetables, marks and so on. 
While not every teacher is doing this, several teachers from grades 5-9 are participating.  Parents and students in grades 5-9 will receive a package in the mail providing more information as well as how to log into their account to access this information.  We hope to use this pilot to provide us with information that will be helpful as we look at providing access to all parents and students in the future.  
GET ACCESS by "clicking" on the "Go" word on the left side of our website, under the title Connect Ed Student & Parent.
For further information, please contact Mr. Fittes.
Peachjar e-flyers

This Friday, February 27, 2015 our school will launch a new electronic flyer / newsletter communication tool called "Peachjar." As part of our efforts to be more environmentally friendly, embrace innovative technology, and maintain fiscal responsibility, we have transitioned from paper to electronic flyer/newsletter delivery.  Wetaskiwin Regional Public Schools will pilot three schools to test this new electronic e-flyer system. Buck Mountain Central School, Clear Vista School, and Ecole Parkdale School.
Parents, in order to have the newsletters and e-flyers delivered to your inbox visit Peachjar.com and register. This system is used exclusively for distribution of school-approved flyers/ newsletters. Your email address will never be shared or used for any other purpose.
You can also view school-approved newsletters/eflyers simply by clicking on the Peachjar button above.
This "green" initiative will provide parents with better access to information about school programs, activities, and events.
Our school will cooperate with approved community partners by posting eflyers online and distributing them electronically through our Peachjar service.  The Peachjar service is free to our schools because community partners pay a small service fee to post and distribute eflyers which is typically no more than the cost to copy and deliver paper flyers or advertise in local newspapers. If you are a community partner that would like to distribute flyers to our school community visit peachjar.com and register your organization.  
For further information visit the Wetaskiwin Regional Public School Website 
Milk Punch Cards - White or Chocolate
Milk punch cards are available for puchase.  Only $20.00 for 20 milks.  When a student would like to purchase a milk (sold Tues, Wed & Thurs), they simply present their milk punch card and choose from white or chocolate milk.  Punch cards can be purchased at the office or you can send payment (cash or cheque) to your child's homeroom teacher.  You may purchase punch cards anytime throughout the school year.
To order a punch card, please print and complete this form.  Send it to your child's homeroom teacher or the school office:
Milk Card Form